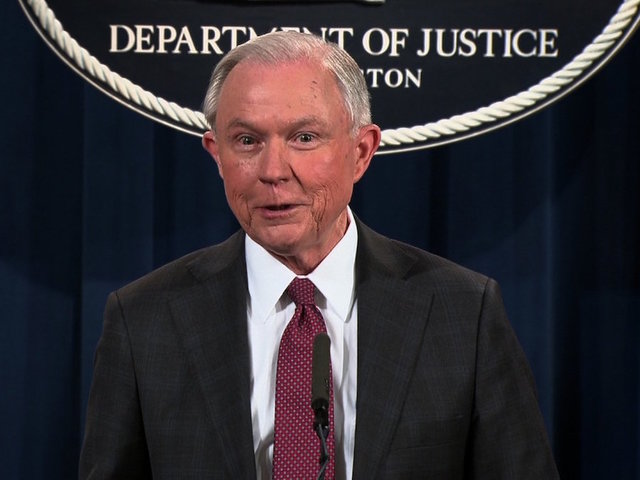 Last week, while criticizing a federal judge's decision to block President Trump's travel ban during an interview, Attorney General Jeff Sessions said he was amazed that "a judge sitting on an island in the Pacific can issue an order that stops the president of the United States".
Trump in a recent interview refused to say whether or not he would sign a spending bill that does not include border wall funding, but Cabinet officials have insisted the administration will get money for the wall.
Top Hawaii Democrats including Senators Brian Schatz and Mazie Hirono condemned Sessions for his dismissal of Hawaii earlier this week. Hawaii is an archipelago of eight major islands, one of which is named "Hawaii" - but not the one on which Judge Derrick K. Watson, the federal judge in question, resides.
"The way the system works is that whenever the government is shut down, people blame the Republicans", Sessions said.
"I know there's US$4 billion a year in excess payments, according to the Department of the Treasury's own inspector general several years ago, that are going to payments to people - tax credits that they shouldn't get", Sessions said. We're going to defend that order all the way up.
Sessions went on to defend Trump's travel ban, without returning to the Hawaii issue.
"The suggestion that being from Hawaii somehow disqualifies Judge Watson from performing his Constitutional duty is unsafe, ignorant, and prejudiced", Hirono said in a statement Thursday.
Jeff Sessions told a room full of attorneys in Washington, DC Monday that just because he and the Department of Justice have promised to crack down on illegal immigration, that doesn't mean they won't also prioritize cleaning up white collar crime. "ICE detainer requests are just that - requests", said the mayor, "and holding undocumented immigrants without a warrant is purely voluntary, and some courts have called it unconstitutional".
Sessions stirred up controversy this week when he referred to Hawaii as an "island in the Pacific" to conservative radio host Mark Levin on his program.
"The president told me to do two things", Kelly said.