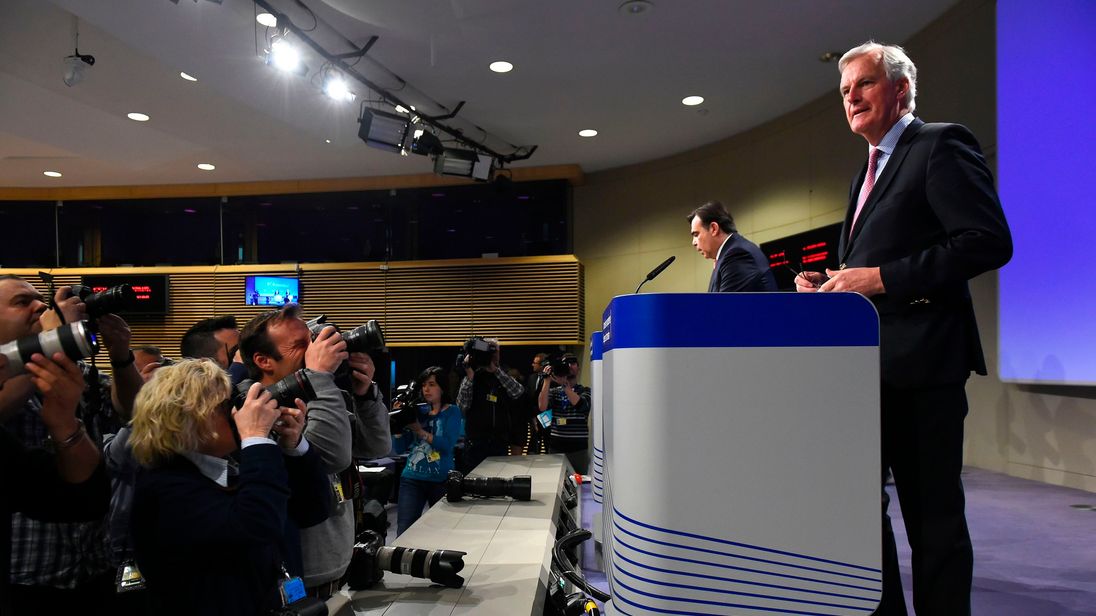 "The U.K.'s departure from the European Union will have consequences". Ireland's foreign minister has warned that a hard Brexit, and a return to tough border controls, could put peace in Northern Ireland at risk.
The EU's chief Brexit negotiator, Michel Barnier, will address a joint sitting of the Dáil and Seanad this morning - an honour normally reserved for visiting Prime Ministers and Presidents.
He joins luminaries like Nelson Mandela and Bill Clinton in addressing both houses of parliament.
This two-day trip will include a visit to the North and the border region, with the aim of getting a clearer vision of just how Brexit will affect Ireland.
The UK faces a snap general election on June 8 ahead of the negotiations, with PM Theresa May and the Conservatives hoping to strengthen their control of Parliament before the discussions formally begin.
"I am fully aware that some member states will be more affected than others and so as chief negotiator my objective is to reach a fair deal".
Barnier said returning to the "instability of the past" would be avoided and acknowledged that Ireland was in a "unique position" regarding the negotiations.
"We first must make sufficient progress on these points before we start discussing the future of our relationship with the UK".
One of the party's MEPs, Matt Carthy, said: "People in the North are entitled, under global law, as a result of the Good Friday agreement, to Irish citizenship". Financial and professional services firms in the United Kingdom are now putting in place contingency plans for Brexit, many of which include moving staff and operations to European Union cities.
Irish Taoiseach Enda Kenny welcomed the supportive comments from Barnier, adding that recently agreed negotiation guidelines would provide "an excellent basis" for the talks.
"Ireland's interests are the EU's."
It should remain a close partner.
"We have to use our combined strength", he said, "and deliver solutions that benefit all member-states".
"But we will need the same ambition for our research and innovation networks and for the fight against climate change".
'We need the same ambition in worldwide co-operation and development'.