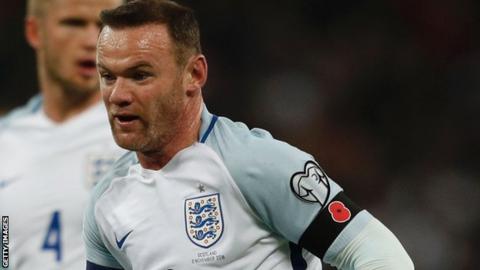 England and Scotland wore black armbands with a poppy during their Armistice Day clash in November, 2016.
All four home nations defied Fifa's warnings, with England and Scotland's World Cup qualifier at Wembley on Armistice Day itself - Nov 11 - seeing both teams wear embossed armbands.
Federation Internationale de Football Association have since drafted a proposal that will allow the poppy to be worn as long the opposing teams and the competition organiser both accept the use of it.
The sanctions caused outrage in Britain, with prime minister Theresa May labelling FIFA's ruling "utterly outrageous".
The new law is expected to be passed in time for November's worldwide games, which are to be played between 6 and 14 November - a period that incorporates Remembrance weekend.
England are due to play Germany in a friendly at London's Wembley stadium during that time and it is has been reported that the German FA have no difficulties with the wearing of poppies.
The match will be given the go-ahead provided both countries avoid the World Cup play-offs.
Wales, England and Scotland were fined by Federation Internationale de Football Association for displaying poppy emblems at matches, with England being fined £35,000 and Scotland £15,000.
"These clarifications do not require any further ratification, as they have been approved by The IFAB's Board of Directors (body authorised to approve such clarifications, which are not Law changes)".
The new rule will reportedly go through ahead of England's upcoming friendly against Germany, which will be played on November 10.
The FA declined to comment on the proposal until the decision to change the laws has been fully ratified.
The poppy has always been used as a symbol for the British to commemorate military personnel who died in battle.
Instead, with the prospect of increased fines being levied for repeat offences, negotiations have taken place to find a solution.
But now, 10 months later, Federation Internationale de Football Association has sent new guidance that appears to allow symbols and slogans that could be interpreted as political, so long as they are not related to political parties or governments.