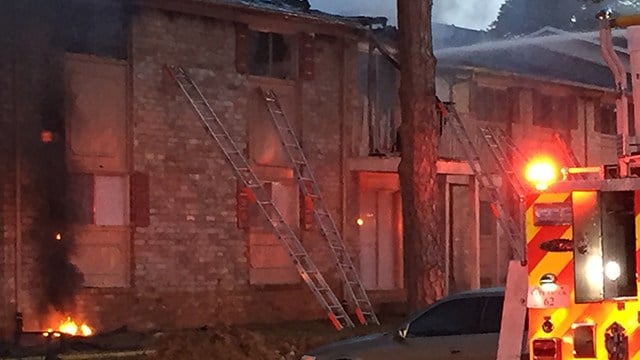 Heavy smoke conditions and flames were shooting from second floor windows, Geist said.
Firefighters quickly extinguished a grease fire and prevented it from spreading to the rest of the house late Sunday night.
Three families were displaced from their Far South side homes Christmas morning after an extra-alarm fire broke out at a Fernwood neighborhood.
According to Mobile Fire-Rescue, a call came out around 5:18 p.m. for a residential fire on Jessie Street in Mobile. They said the apartments were either burned or heavily damaged by water.
Three residents were home when the fire started. She said she knew the man who died in the afternoon fire. Firefighters were able to get there fast and take out the fire.
An investigation determined the fire began in the garage after a small engine backfired, igniting nearby flammable liquids, he added.
The family is now being assisted by the American Red Cross.
There were no reported injuries or deaths.