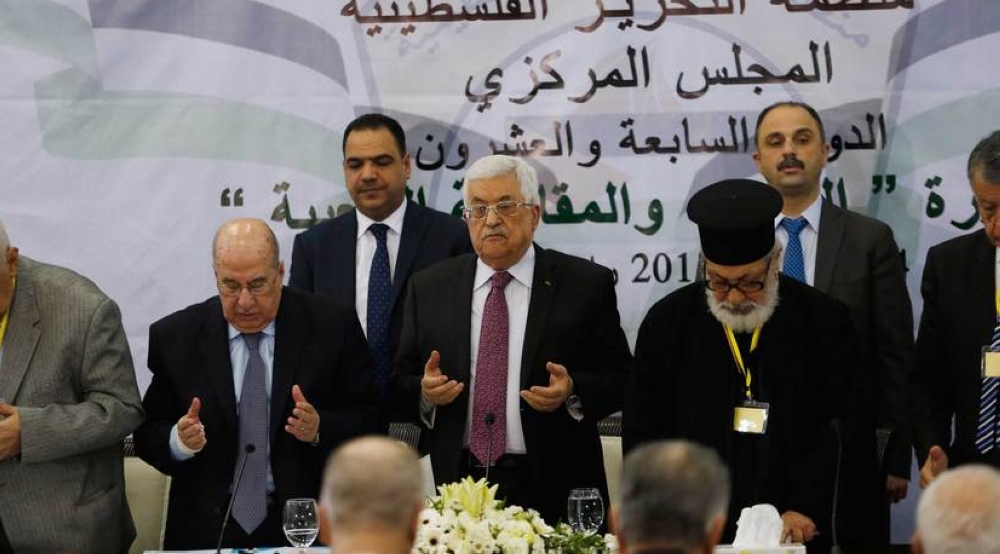 He also accused Israel through its actions of ending the 1994 Oslo peace accords that form the basis of Palestinian ties with the Jewish state, saying the Palestinians would study all strategies for responding to it.
Palestinian President Mahmoud Abbas on Sunday blamed Israel for ruining the ongoing Oslo Accords and said President Donald Trump's handling of the peace talks was a "slap in the face" to Palestinians.
In an apparent swipe at Arab countries, including Saudi Arabia, seen as receptive to the Trump administration's plans for the Middle East, Abbas said: "We do not interfere with the affairs of Arab countries and we do not accept anyone interfering in our own affairs".
PA leader says the United States president's decision to recognise Jerusalem as Israel's capital will never be accepted.
"Now we say "No" to Trump, we won't accept his plan - we say the "deal of the century" is the slap of the century", noted Abbas, referring to the USA president's pledge to achieve the "ultimate deal" - peace in the Middle East.
"We are in a very unsafe stage", Abbas said.
Palestinian leaders want occupied East Jerusalem as the capital of a future state, while Israel says the city can not be divided.
The Islamic Jihad official said his group and Hamas agreed that their participation in the meetings won't bring any benefits to the two groups and that the results of the council meetings will be less than expectations.
Trump stressed his recognition wasn't taking a position on the city's boundaries.
"Ismail Haniyeh, chief of Hamas' political bureau, in an official letter told Salim Zanoun, chairman of the PLO's Palestinian National Council, that the party will not participate in the central council meeting next Sunday and Monday", said Palestine's official radio station.
His ambassador to the United Nations, Nikki Haley, has said the administration is considering a cut in aid to the UN agency that takes care of Palestinian refugees.
"Shame on you", Abbas said in a message directed at Trump.
Even so, Abbas reaffirmed his commitment to a two-state solution to the Israeli-Palestinian conflict.