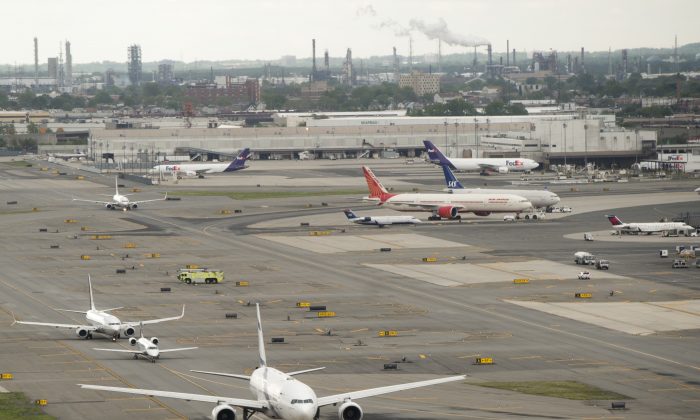 Travelers at Chicago's O'Hare International Airport may have been exposed to the measles.
Health officials are warning travelers who made their way through Newark Liberty International Airport earlier this month that they may have been exposed to measles.
According to WGNTV, the passenger was in Terminal 1 and 5 during the day.
The person, who was infectious on that day, may have traveled to other areas of the airport.
The passenger, who was infectious at the time, arrived on an worldwide flight at Terminal 5 and departed on a domestic flight from Terminal 1, according to the Illinois Department of Public Health.
The Department of Health confirmed that an unidentified passenger that flew into the airport from another country had tested positive for the disease.
The Center for Disease Control and Prevention contacted those who sat next to the passenger on the flight.
If infected, symptoms could develop as late as January 31. Of most concern, are people who have not been vaccinated. Symptoms include a rash that starts on the face and neck, a high fever, runny nose, cough and red, watery eyes. It can cause serious complications such as pneumonia and encephalitis (swelling of the brain), according to the statement. If you have been exposed, you are at risk if you have not been vaccinated or have not had measles.
To prevent contracting measles, IDPH Chief Medical Officer Dr. Jennifer Layden recommends two doses of vaccine for 97 percent protection. "We urge everyone to make sure they and their family members are up-to-date on measles/mumps/rubella (MMR) vaccine and all other age-appropriate immunizations".
For more information about the disease, go to the Illinois Department of Health's website.