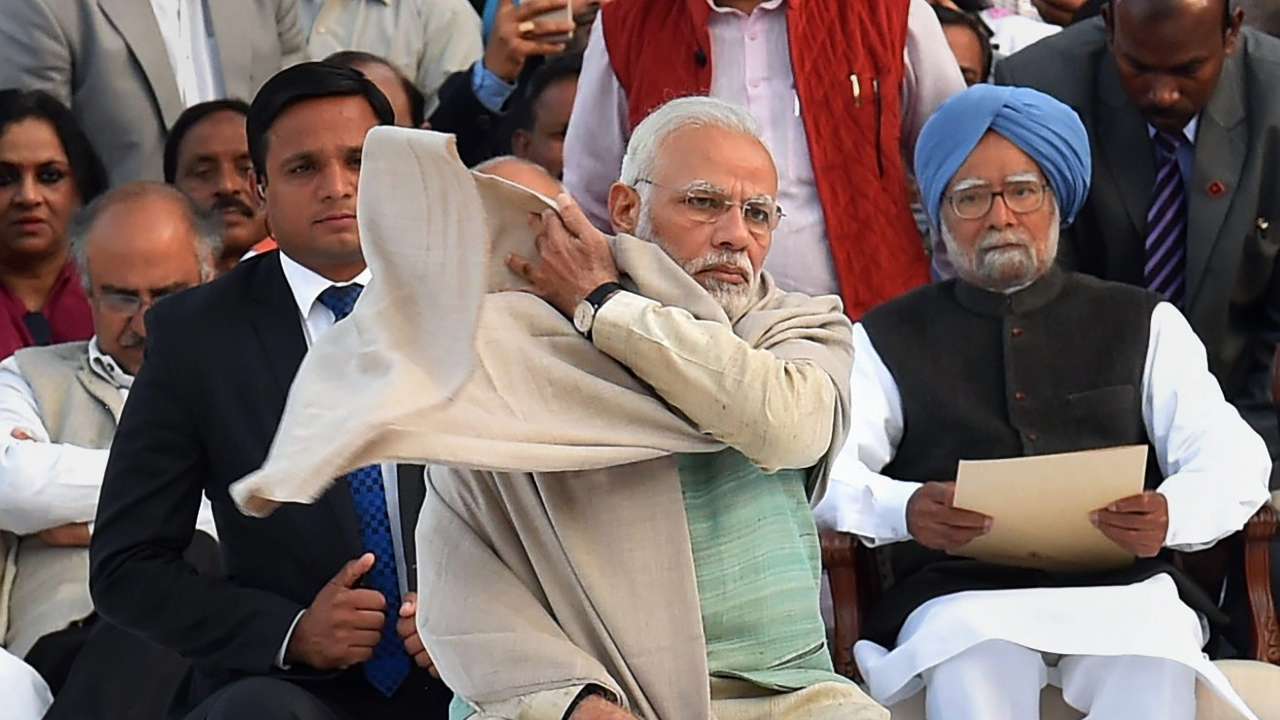 Whether it was Japanese Prime Minister Shinzo Abe or Israel's Benjamin Netanyahu, Modi not only accompanied them to Sabarmati Ashram, but was also photographed sitting in Gandhi-style at a Charkha (spinning wheel).
The city observed a two-minute silence on account of Mahatma Gandhi's 70th death anniversary on Tuesday with government officials, private institutions and even motorists paying tribute between 10.58 a.m. and 11 a.m. On this day in 1948, Father of the Nation Mahatma Gandhi fell to the bullets of a fanatic while he was coming out of a prayer meeting.
Floral wreaths were laid before the portrait of Mahatma Gandhi led by Assam Chief Secretary V.K. Pipersenia to commemorate the ones who laid down their lives for the nation.
Prime Minister Modi and cabinet ministers Arun Jaitley, Smriti Irani and Mahesh Sharma also took to the social networking site to pay tributes.
The President remembering Mahatma Gandhi tweeted, "On Martyrs' Day, we gratefully remember Mahatma Gandhi and the countless freedom fighters who sacrificed their all for our Independence".
Mr. Narasimhan said Mahatma Gandhi was an inspiration for millions to follow the path of non-violence and peace.