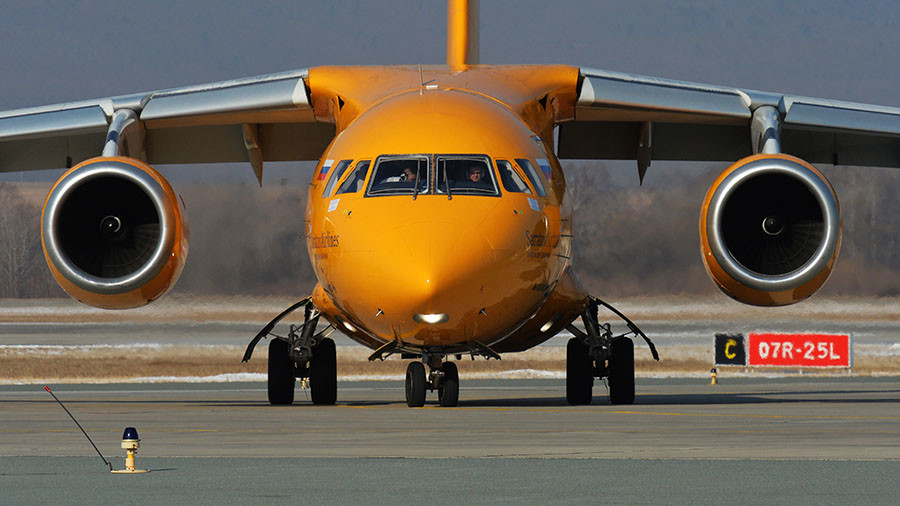 Russia's EMERCOM confirmed that rescuers which arrived at the crash site and found two bodies from the plane. Sources told the agency that eyewitnesses had seen a burning aircraft crash. A rescue team has been sent to the scene.
"Debris has been found, there are no survivors", TASS quoted a source as saying.
Russian President Vladimir Putin put off a planned trip to Sochi in order to closely monitor the investigation.
Witnesses reported seeing the passenger plane on fire as it plummeted to the ground, Interfax said.
Flight-tracking site Flightradar24 tweets that the aircraft was descending at 1,000m (3,300ft) per minute (60km/h, 38mph) five minutes after taking off.
It is said to have come down near the village of Argunovo, in the Ramenskoye District some 80 kilometres southeast of Moscow and 60 kilometres from Domodedovo.
A woman from a nearby village said: "I felt a shock wave. the windows shook".
The last large-scale crash in Russia occurred on December 25, 2016, when a Tu-154 operated by the Russian Defense Ministry on its way to Syria crashed into the Black Sea minutes after takeoff from the southern Russian city of Sochi. Earlier, the ministry said the area will be observed by drones. Transport Minister Maksim Sokolov flew to the site. Among the possible causes they listed were weather conditions, human error and the plane's technical condition.
Andrei Odintsov, the mayor of the city of Orsk, told Russian state television that six psychologists and four ambulances with medics are working with the relatives in the small airport.
Saratov Airlines was founded in the 1930s and flies to 35 Russian cities.
The aircraft that crashed, according to TASS, had been put into storage between 2015 and 2017 due to a delay in getting parts for it. Three children were among the passengers, along with three non-Russians of Switzerland, Azerbaijan and Kazakhstan, the Emergencies Ministry saidl.