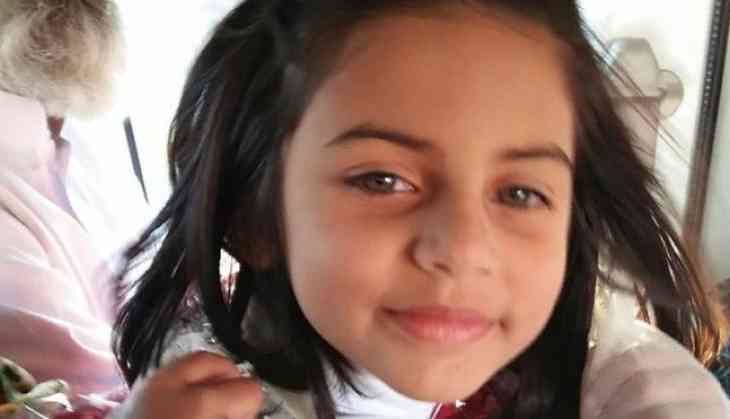 On Monday, the anti-terrorism court had indicted Ali and started regular proceedings after he refused to accept the charges levelled against him by the police.
It is pertinent to mention that the court has completed the whole trial procedure and recorded all the evidence even after the convict recorded his confessional statement.
Ali will be tried over the rest of the cases later, government prosecutor, Ehtisham Qadir Shah, said.
The ATC had reserved its verdict on February 15 after the prosecution and defence completed their arguments following a four-day hearing conducted on daily basis in compliance with the directives of Supreme Court and LHC.
The father of the victim was also present in the court to hear the verdict.
Security had been increased in and around the central jail and the movement of everyone going in and out of the jail is being monitored.
The death penalties were given for kidnap, rape, murder and for committing an act of terrorism.
He said it was because of Chief Justice of Pakistan Mian Saqib Nisar's special interest that the case was being taken to its logical conclusion at such a pace.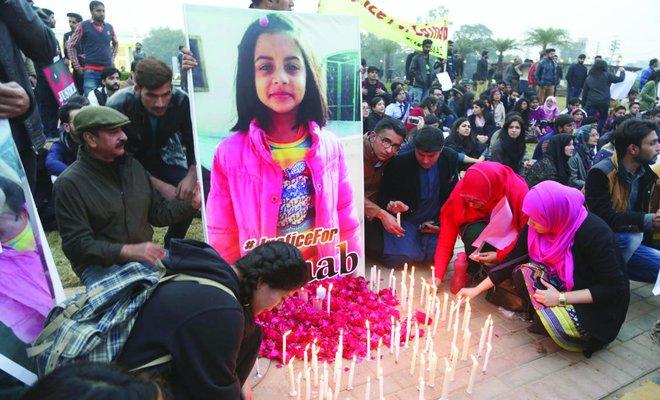 Kasur rape-murder case: Zainab's killer awarded four death sentences
Zainab was found dead in a rubbish dump on January 9 in Kasur district near Lahore, in Punjab province, several days after her disappearance.
Imran Ali has confessed to eight attacks on children in Pakistan, six of whom were murdered. A total of 56 witnesses were named in the case.
On January 10, protest broke out in the metropolis against the brutal murder of Zainab after rape and demanded to hang the culprit in public.
The Lahore High Court has directed the trial court to give a verdict within seven days of the suspect's indictment.
One million rupees of the fine would be given in compensation to the victim's family, public prosecutor Abdul Rauf Wattoo said.
A polygraph test of the accused was also conducted which established his involvement in Zainab's murder. The police then matched the DNA with the convicted killer. Residents had done massive protests after Zainab's body was found.
Imran also admitted his involvement in killing and raping seven-year-old Eman Fatima. Ali has reportedly confessed to all the eight attacks.
"During a period of two years, at least 13 children have been raped and killed in this city of less than a million people in Punjab, Pakistan's most populous state". The post-mortem of the minor revealed that she had been raped before being murdered.