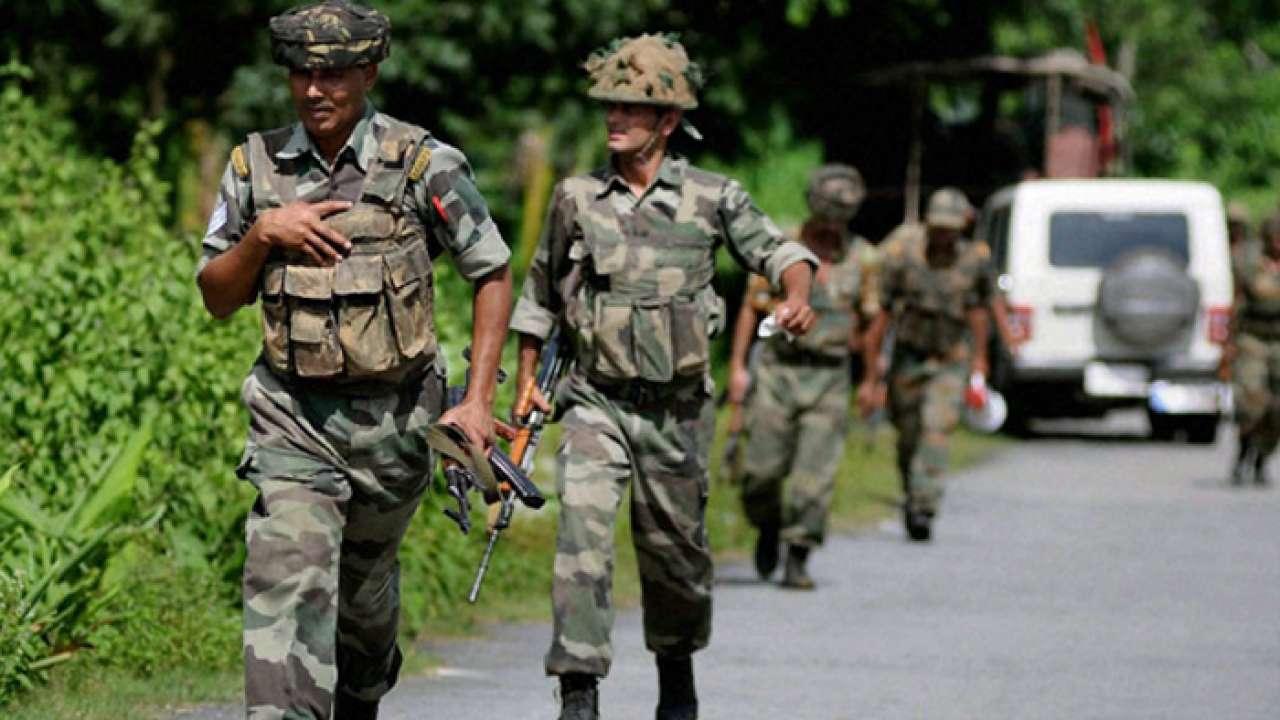 According to the army, the gunfight occurred after a mobile vehicle check post (MVCP) was sacked upon. In retaliatory firing, one militant identified as Shahid Ahmad Dar S/o Mushtaq Ahmad Dar R/O Jamnagri, Shopian was killed and a weapon has been found with him.
The soldiers retaliated and killed two suspected members of Pakistan-based militant group Lashkar-e-Taiba (LeT) in the gunfight that ensued, Army officials said, adding that four civilians in one of the two vehicles also died.
"Militants attacked Mobile Vehicle Check Post (MVCP) of army's 44 battalion of the Rashtriya Rifles at Pahnoo village at around 20:00 hours". The civilian's body was found in his auto, a few hundred metres from the site, while the militant's body was recovered from an orchard several kilometres away, said police. Six people, including two militants, were killed in the last night's shootout in Shopian's Pahnoo area. A police officer described the situation as "very tense".
The killings have triggered outrage in the Valley.
Contrary to the Army's views, Ms. Mufti expressed "distress over the deaths of civilians caught in the crossfire".
Police said the investigation of the case has been taken up and bodies were handed over to the legal heirs. "These individuals were accompanying the terrorist".
Kashmir plunged into widespread chaos on Monday as thousands clashed with security forces to protest the killing of four "civilians" that left the Army and J&K Chief Minister Mehbooba Mufti sparring.
The Joint Resistance Leadership (JRL) in Kashmir that comprises of two factions of Hurriyat Conference led by Mirwaiz Umer Farooq and Syed Ali Geelani and Yasin Malik led Jammu and Kashmir Liberation Front (JKLF) called for a strike against the killings, terming them "barbaric". The Srinagar-Banihal train service was suspended while internet services remained snapped in the two districts.
Jammu and Kashmir Board of School Education of Kashmir (JKBOSE) has also postponed all the examinations scheduled for March 6 and 7.
Villagers at the funeral of Suhail Ahmad near Srinagar.
Fearing protests by students, the government has ordered the closure of educational institutions across Kashmir that were supposed to open on Monday after winter vacations.
Malik, along with his supporters, reached Budshah bridge here and tried to march towards Lal Chowk, officials said. He appealed to "the democratic forces in the rest of the country to pressurize the government so that the security forces are made accountable".