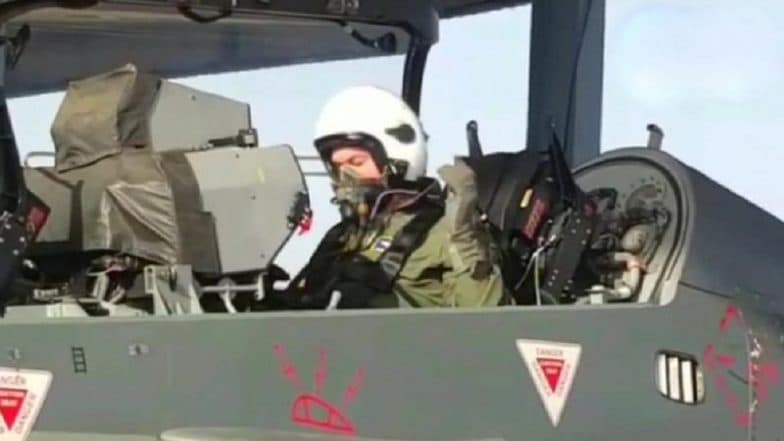 In this connection, the Indian Air Force (IAF) has reportedly issued the RFI (Request for Information) or initial tender for the deal which will be in sync with the government's Make in India initiative. But the plans were scrapped for acquiring the Medium Multi-Role Combat Aircraft (MMRCA) for the Indian Air Force around five years ago.
"Lockheed Martin welcomes Indias fighter aircraft Request for Information (RFI) and we look forward to responding to it", said Dr Vivek Lall, vice president, strategy and business development at Lockheed Martin.
According to Air Force sources, manufacturers such as Lockheed Martin and Boeing of the United States, Dassault of France, SAAB of Sweden, European consortium Eurofighter and MiG of Russian Federation are expected to compete.
The said deal is expected to cost more than Rs. 100,000 crores or United States dollars 15 billion. The RFI, which lists single as well as twin engine aircraft requirement thus opens the doors for a larger global competition, which would, in turn, translate into a modern, multirole fighter. The project under the "Make in India" and strategic partnership policy envisages production of the planes here under joint venture between a foreign vendor and an Indian company. The multi-role combat aircraft will be expected to fulfil roles that include establishing air superiority, perform air defence and air to surface operations, conduct reconnaissance, undertake maritime operations, and electronic warfare capable among other attributes.
The Indian Air Force has a sanctioned strength of 42 squadrons-required for a possible two-front war scenario, given India's hostile relations with Pakistan and uncomfortable ties with China. "The MoD intends to procure fighter aircraft for the IAF which is to be made in India".
In the report, Indias Quest for Fighter Jets: Make in India vs Make America Great Again, it said Chinas bellicose incursions in the Indo-Pacific region are challenging USA geostrategic supremacy in the region. But in September 2016, the government inked a Rs 59,000 crore deal to buy 36 French Rafale twin-engine fighters.
The RFI requires no more than 15 per cent of the order - or 16-17 fighters - to be supplied in "flyaway" or fully-built stage. The same performance-based logistic clause had also been included in the procurement of 36 Rafale fighter jets from France.