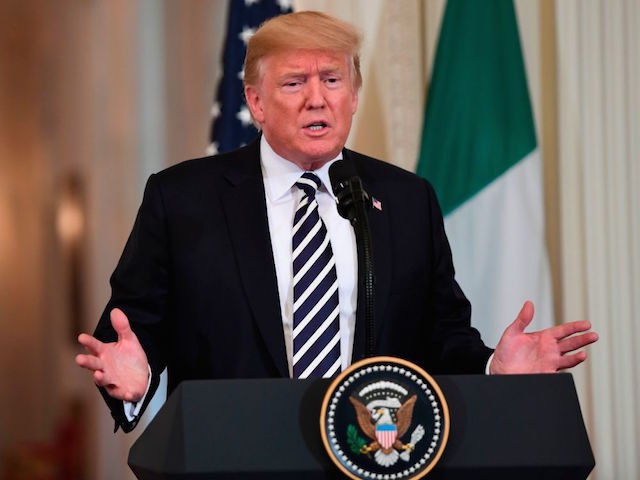 No U.S. president has met with an Iranian leader since the Washington cut diplomatic relations with Tehran a year after the 1979 revolution that toppled the shah, a U.S. ally.
His all-caps tweets might indicate otherwise, but Donald Trump said he'll meet with Iran 'anytime they want to'.
Iran's President Hassan Rouhani has once again denounced the USA withdrawal from the 2015 global nuclear deal, saying the ball is now in Europe's court to make up for Washington's absence and work to keep the landmark agreement alive. "I would certainly be willing to meet", he added.
Meeting his Iranian adversaries, Trump said, would be "good for the country, good for them, good for us and good for the world".
Al Jazeera's Zein Basravi, reporting from Tehran, said Iranian officials' lack of trust towards Trump made the issue of any future talks "a non-starter". "I don't know if they're ready".
"I believe in meeting", he said, talking up the benefits of "speaking to other people, especially when you're talking about potentials of war and death and starvation and lots of other things".
"I do believe that they will probably end up wanting to meet and I am ready to meet any time they want to".
Mr. Falahatpisheh said it was productive to have a back-channel of communication with the USA, but noted that the Trump administration's threats didn't make such diplomacy practical for now.
However, other officials indicated Trump would have to re-agree to the nuclear deal before any meeting could take place.
Iran has reacted coolly to the offer, but a former adviser to the country's supreme leader said Tuesday that Tehran should not reject a sit-down out of hand.
The US president's comments come a few days after he and Iran's leaders exchanged barbs threatening each other with war.
.
"He must first return to the nuclear deal and implement it before negotiating can even be contemplated", said analyst Mohammad Marandi, of the University of Tehran, who was part of the nuclear negotiating team.
Iran's foreign minister said that Washington should blame itself for ending talks with Tehran when it withdrew from the nuclear deal.
Iran's foreign ministry responded, mocking Trump for not taking a more "civilized" tone.
"Related issues, of course - terrorism and proliferation, will be discussed at several of these meetings", the official added, referring to USA charges that Tehran supports extremist groups in the Middle East.
He alleged that the deal did not restrict Iran's "destabilising activities" in the region enough. "Senior American officials have stated that there is no change in America's firm policy on Iran". The day before Trump's fiery tweet, Pompeo likened the Iranian regime to the mafia and accused the ruling clerics of enriching themselves and funding terrorism at the expense of ordinary Iranians in a speech at the Ronald Reagan National Library in Simi Valley, California.