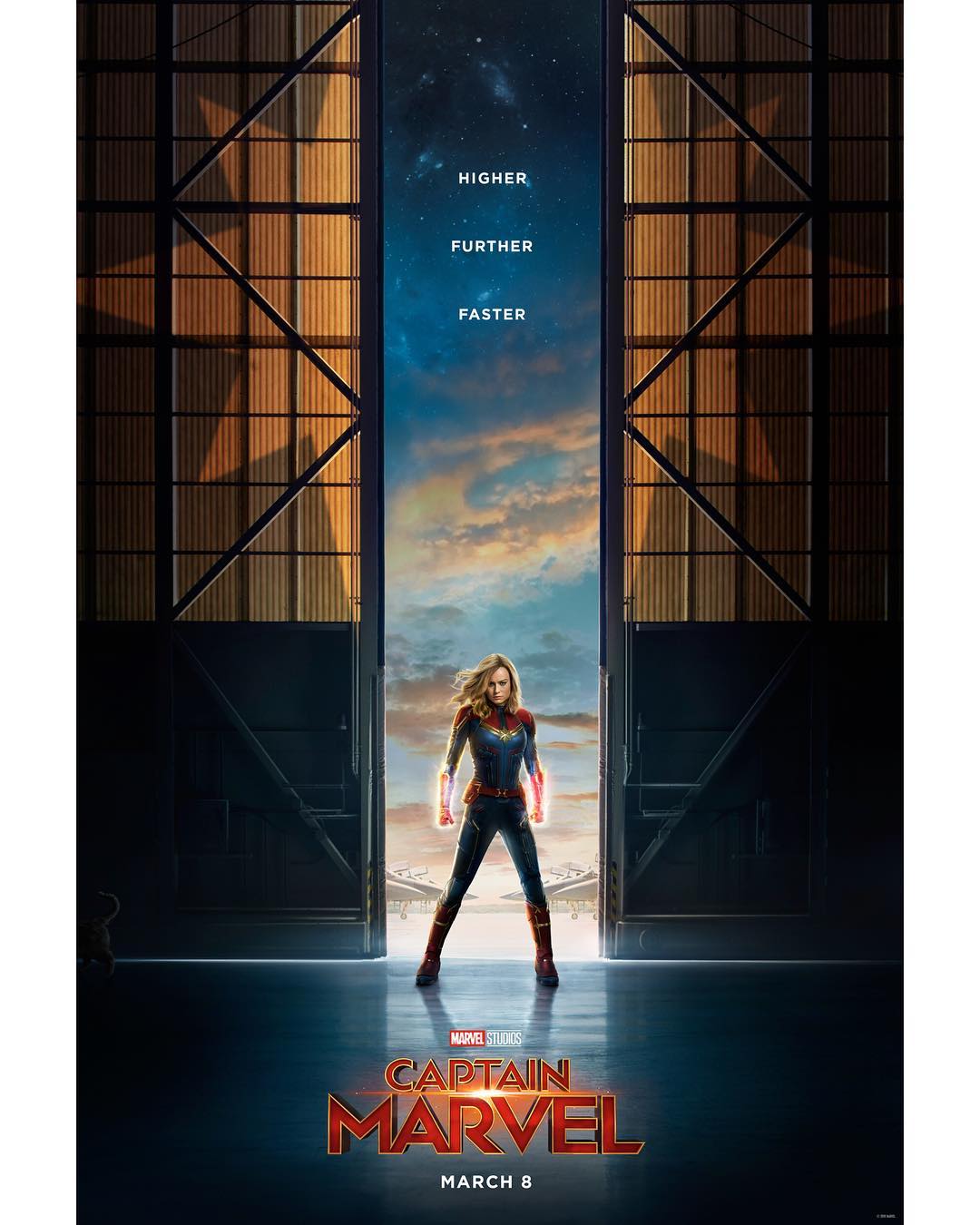 Not only is Carol the most powerful hero in the MCU (as stated by Marvel Studios president Kevin Feige himself), but as seen in a brief, yet powerful sequence in the trailer, when faced with the odds she just doesn't give up; picking herself up after each failure or fall, curling her fist in determination.
Brie Larson stands in the middle in full Captain Marvel glory, but if you look over to the bottom left corner of the poster you'll notice she isn't alone.
Disney has released the first trailer for Marvel Studios' Captain Marvel.
The upcoming film-which is set in the '90s-will center around Carol Danvers, an Air Force pilot who gains superpowers after her remaining DNA is infused with that belonging to the Kree, an ancient alien race. Danvers returns home with questions of her own past when the Earth is suddenly caught in an intergalactic war between two alien worlds.
"I'm not what you think I am", says Captain Marvel as the trailer then closes out with different generations of her character rising up from a fall, in quick succession, before ending on the title character, in the red, blue and gold suit, charging up for an attack". No, as we noted elsewhere, it's a clue to when in the 1990s the film is set. It's Nick Fury, of course. But her existential crisis is just one battle Danvers will have to deal with, as Talos, a Skrull commander, arrives on Earth under the disguise of a S.H.I.E.L.D. agent with plans to invade Earth.
Other familiar faces include Lee Pace's Ronan the Accuser, last seen being defeated in the first Guardians of the Galaxy, and Djimon Hounsou's Korath.
'She is thrown into many a situation in this movie that she's never been a part of, never seen, never experienced - and she just learns it, immediately. Every time a new Marvel movie comes out, my dad and I go and watch it, ' Grace told Collider.