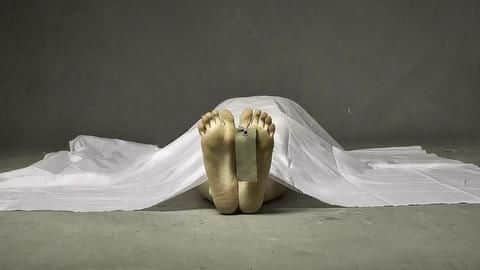 A police team heading toward the base camp on foot is unlikely to reach the site until Sunday. There were five South Korean climbers and four Nepalese guides in the camp when the strong storm hit.
"We assume the incident happened because of a snowstorm because trees are broken and the tents. Going by the colour of their skin four bodies must be of Korean climbers, while two are Nepalis", Budhamagar told Reuters from Myagdi district where the site is located.
The base camp was found destroyed Friday, but the authorities said the exact timing of the incident can not be confirmed at the moment.
Gurung landed a helicopter just above the expedition team´s camp, but icy and unstable conditions meant they were unable to retrieve any of the bodies.
At least nine people were killed during the expedition, which included five South Koreans and four Nepali guides.
Wangchu Sherpa of Trekking Camp Nepal, who organised the expedition, said they sent a helicopter to investigate on Saturday morning after the team did not get in contact for more than 24 hours.
The mountaineers were waiting in a camp for a fair window of weather to climb the 7,193-metre peak in western Nepal.
Among the dead was feted South Korean climber Kim Chang-ho, who led the expedition, according to a government-issued climbing permit.
A sixth South Korean climber was staying at a village lower in the valley when the storm hit, after being forced to a lower altitude by health problems.
Mount Gurja, which is not among the popular mountains in Nepal, lies near the 8,167-metre Dhaulagiri, the world's seventh highest peak.
The previous year, 16 Sherpas were killed on Everest when an avalanche swept through the Khumbu Icefall during the busy spring climbing season.
According to the Himalayan Database, no one has successfully climbed it in more than 20 years.
Thousands of climbers flock to Nepal each year - home to eight of the world's 14 highest peaks - creating a lucrative mountain tourism industry that is a vital source of cash for the impoverished country.