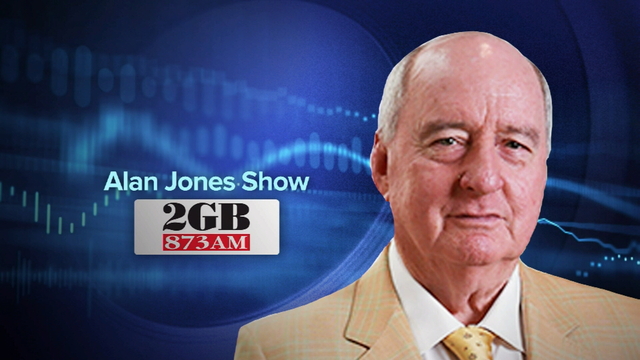 The Opera House initially knocked back a proposal by Racing NSW, but were overruled by the NSW Government after conservative broadcaster Alan Jones harangued Opera House CEO Louis Herron on his radio show and said she ought to be sacked.
Protester Joshua Richardson, 19, said he had no problem with the Opera House being lit up in the "right context" but said this illumination was "horrible".
Alan Jones' mobile is probably running hot this morning after those naughty wags at The Chaser projected his phone number onto the sails of the Sydney Opera House alongside the caption, "Advertise here".
The original plan was to conduct the barrier draw live and simultaneously project it onto the facade of the Sydney Opera House tonight, but the racing body has brought the draw forward, with the results to be "held in confidence" until the six-minute projection.
"This is one of the biggest events of the year... why not put it on the biggest billboard Sydney has?" said Australian Prime Minister Scott Morrison. The guidelines have always been stretched in the part and the commercialisation of the Opera House has always been there. "So, to Louise and to those people who have been offended, if we are offended that was not my intention, I do apologise".
"I don't believe my words or actions qualify as those of a bully or a misogynist but there are clearly many people who do", Jones said on 2GB.
Prior to Jones' apology, The Australian reported Herron was weighing up her legal options following follow-up comments made by Jones defending his position, in which he called her a "tyrant".
"But they've something against a different sport, horse racing".
Racing NSW chief executive Peter V'landys claimed he and other staff members had received death threats.
The drama unfolded during the State Government's Responsible Gambling Awareness Week.
As a result, betting for The Everest was suspended until the results of the draw were beamed onto the shells of Sydney Opera House on Tuesday night.